WE ARE YOUR PREMIER
FLOORING & TILE CONTRACTORS
OUR TILE & FLOORING SERVICES
WHY CHOOSE US
Here at Pro Floor & Tile:

Our passion and experience makes us a great choice when upgrading, building or renovating your home.  We have quality and luxury products that come with performance, durability, beauty and appealing price points.  Along with our great choices comes complementary design and a flawless installation guarantee.  We have 20 years of on hand experience and are ready to work for you!  Enhance your home with the beauty of flooring and tile.

Contact us today to schedule your free estimate and get your questions answered! 
Serving Areas In Central Minnesota
Located in Fergus Falls, MN we serve the entire surrounding area of cities in Central Minnesota like Ottertail, MN; Battle Lake, MN; Breckenridge MN; Wahpeton, ND and all the surrounding areas between these cities.
If you don't see your city listed, that is not a problem at all. Please contact us for service!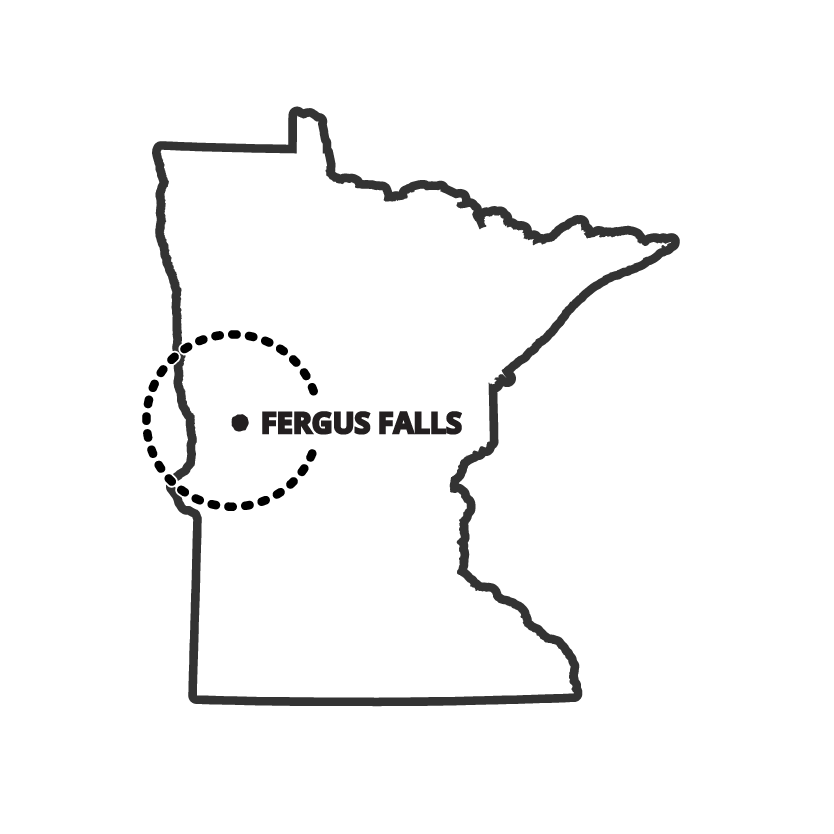 "The samples were set up in the showroom in displays that were easy to view which helped in the decision process. The staff helped find samples for me which helped immensely. They came out to my house the same day to measure and give us a quote right away. I have never seen such quick and very efficient work done. Impressive! Quality people, quality work, and quality products."
-Kathy Zimmerman
"Pro Floor and Tile has a good reputation and good products. I have recommended them many times and look forward to using them for products and installation in the future."
-Linda Lee
"The help was wonderful- asking questions as I had never bought tile before. They were friendly and helpful and knew the product. I love the job done. Tyler was very busy but took time for any and all questions without making you feel rushed."
-Rosalie Davenport
"We are thrilled with our new shower! Pro Floor and Tile has been wonderful to work with. They were very helpful when we were choosing our tiles, they kept us informed on the installation plan, and were extremely efficient during the installation. Tyler and his assistant worked so hard, they hardly even took a lunch break! The workmanship is beautiful. When the estimator came to measure for the glass door, he commented that he was very impressed with whoever had done the tile work. He said all the measurements were exact, which he doesn't see very often, and the shower was totally level! We highly recommend them."
-Norm and Ann Newell
"We couldn't be happier with the work Tyler and his team did on our flooring and the tile work he designed on our unique curved steps! Tyler and Staci were phenomenal when it came to meeting our budget, being patient with our decision, and were very efficient and flexible in completing our project! Tyler and Staci were fantastic to work with!"
-MacKenzie Barry
"Pro Floor & Tile did the install of my bamboo floor. I thought the job would take a few days but they had it flawlessly done in one day."
-Steve Jannsen
"Tyler is simply fantastic! I had a vision and he knew exactly what I meant and followed through perfectly on schedule. Great customer service, efficient and just a very nice person! Highly recommended!"
-Leslie Prischmann Flugstad
"Tyler is amazing. He has done several jobs for our family. Not only is he amazingly creative, he is also reliable and dependable! And another plus he gets the job done when he promises."
-Anita Aasness
"Initially we chose Pro Floor & Tile based on a positive review from a friend who couldn't say enough about the company. After our initial bathroom remodel, we were so pleased with the product, the workmanship, the ease of working with Tyler and his crew, the speed with which the work was done, and the condition they left the project (spotless and ready to use). I would highly recommend Pro Floor & Tile to family, friends and neighbors."
-Tammy Churchill
"We used Pro Floor & Tile for installations before. Then we added 2 rooms and remodeled. So we used them again since we loved Tyler's work. Patricia and Staci were so helpful and patient when we were selecting carpet, flooring and tile. We loved working with them! We are so pleased with the service and quality of work. Highly recommend."
- Kay and Gary Goldermann
"We were recommended by our builder to Pro Floor & Tile. Their product knowledge, willingness to help and quality of service are excellent. We purchased flooring from them and had it installed. We would recommend them to friends and family."
- Dan Thorson
"The particular reasons we chose Pro Floor & Tile was the product we wanted was available, the location, and the cost of the flooring and installation. Their installation was very professional and their clean up was excellent."
- Garland Mickelson
"Thank you for your great service, I am one happy customer! You chose your name well, you are Pros and then some. The floor is beautiful and I can't believe how it changed the whole space! It makes everything look better, even the dog!"
-Kelly Fetch